To Edit: Copy of Best Practices for Alerts and Notifications
Here are several things you and your agents should keep in mind when using the Velaro chat application and the alerts and notifications:
Make sure Velaro starts when you login
If you log in to Velaro and then navigate away quickly to another app on your computer, the Velaro console may not fully load all resources. Make sure to stay on the page until you see all the visuals of the page, the page title for the specific page appear and after the loading icon disappears when you initially log in at the beginning of the day. For good measure, you may interact with the loaded page by hitting the engagement link again or clicking your profile image to toggle the menu open and closed.
When using the Windows Agent Desktop:
Windows 10 uses a function called "Focus Assist". Focus Assist blocks desktop alerts when it is turned on. We have noted some Windows 10 users experience this turning itself on by default, especially after a Windows update. You may wish to look at this too, it is in the menu that comes up when you click the square in the bottom right corner of the task bar. More information can be found here: https://support.microsoft.com/en-us/help/4028678/windows-10-change-notification-settings
Enabling notifications for the first time in Safari, Google Chrome and Mozilla Firefox
In order to get Velaro notifications you need to enable them in the browser you are using. Below you can find instructions for
Safari
In order to change the existing notification permissions you need to:
Go to Safari →

Preferences.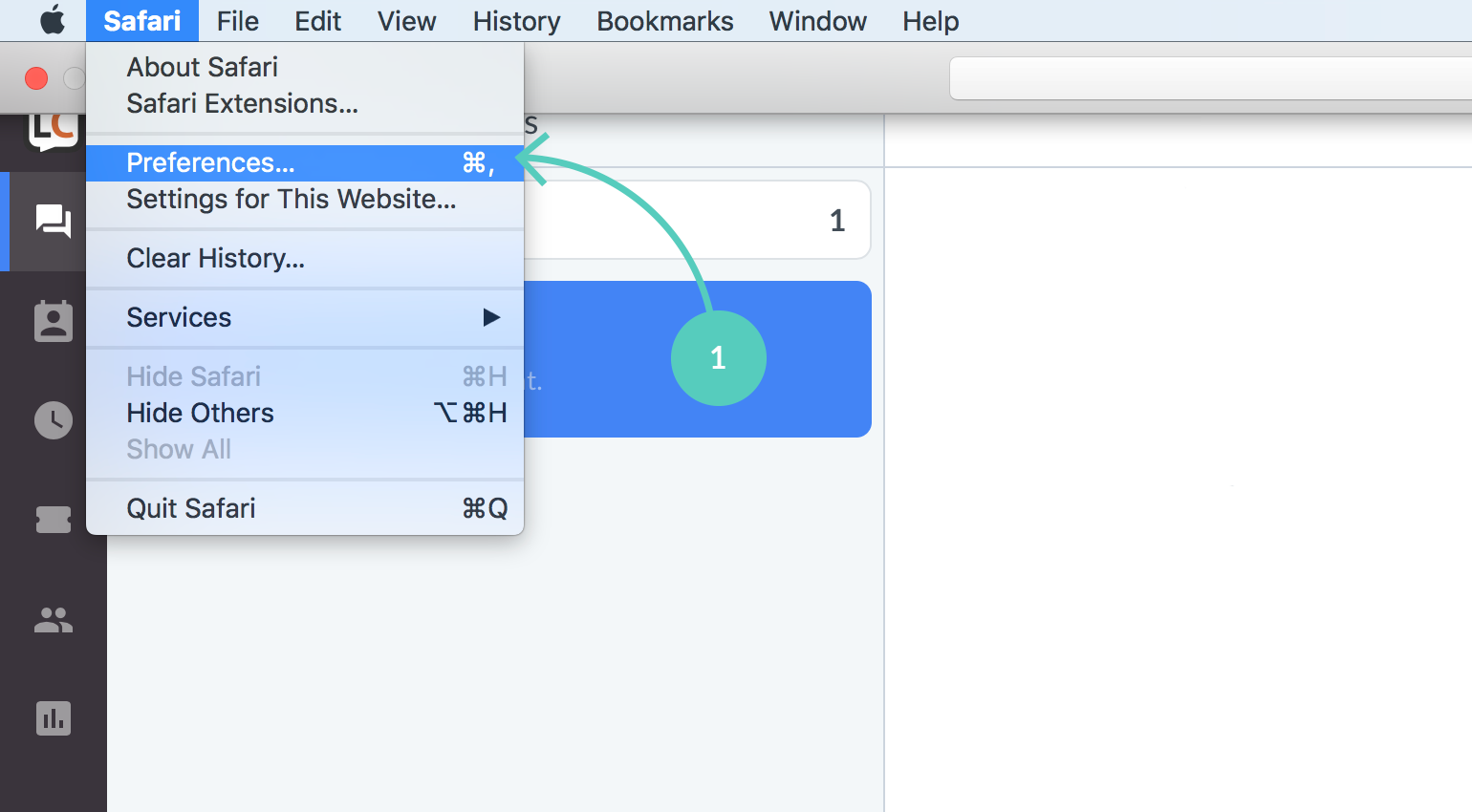 Select the

Websites

tab.
Choose the

Notifications

section from the list on the left.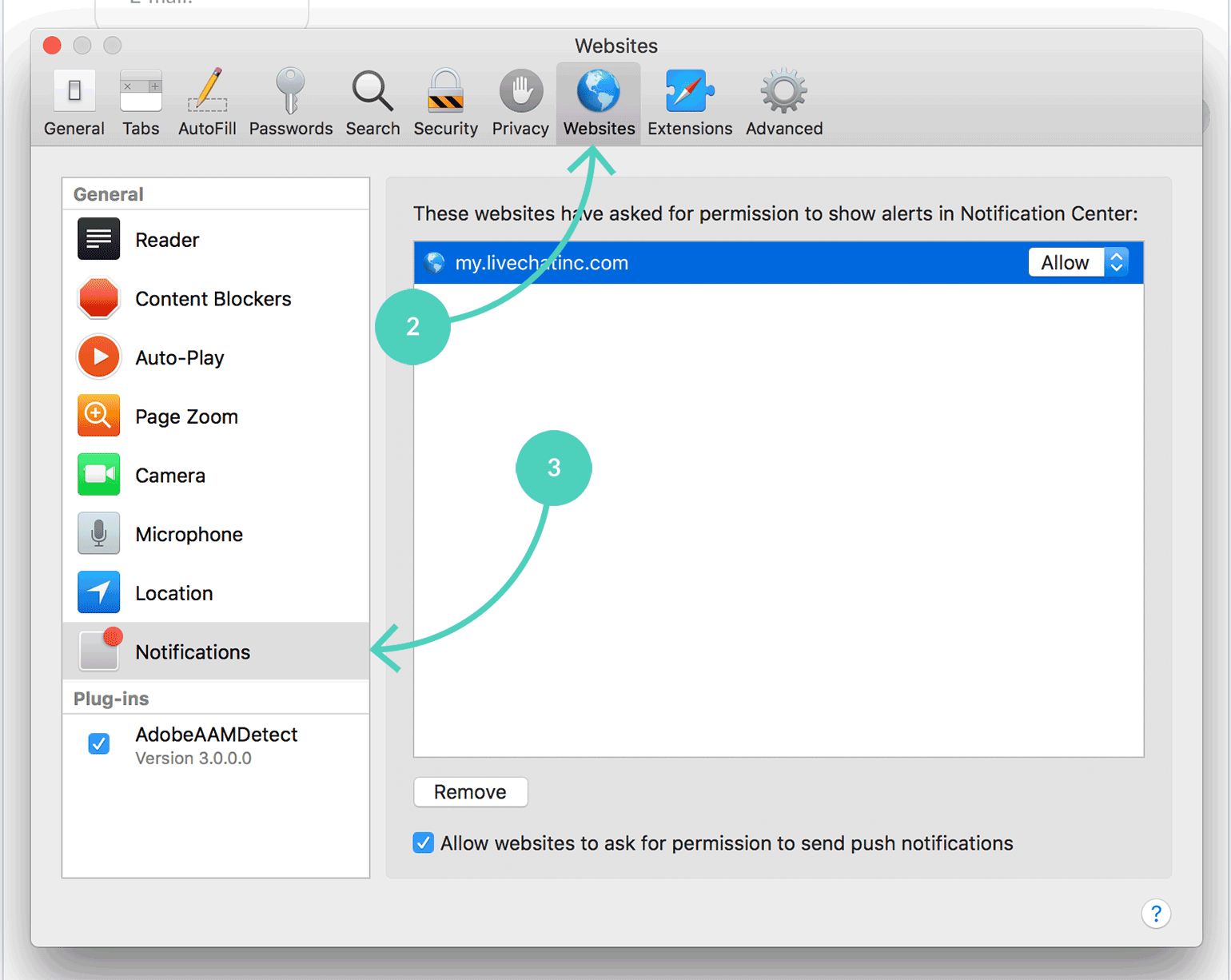 Click on the dropdown on the right to switch between

Allow/Deny

(permission to send notifications).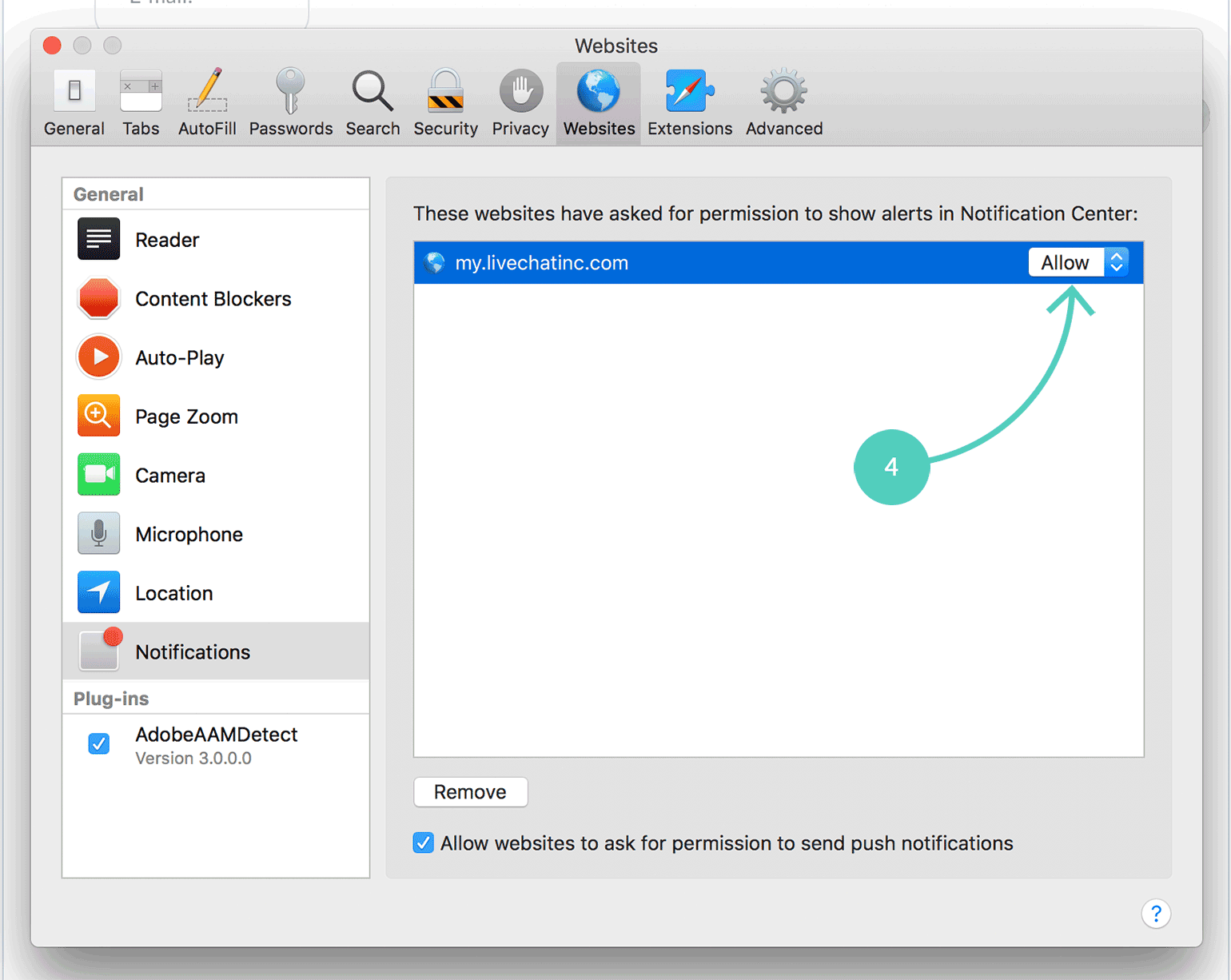 Google Chrome
To enable notifications you simply need to:
Click on the head shot in the upper right hand corner of the Velaro application


Click on the

lock icon

(positioned next to the url bar) - a window will pop up.

Make sure

Notifications

is set

to

Allow.
Mozilla Firefox
To enable notifications follow these steps:
Click on the head shot in the upper right hand corner of the Velaro application

Click on the

lock icon

positioned next to the URL bar.
Next, click on the

rightwards arrow.
Make sure Send Notifications is set to Allowed
Additional notes if you are using the Google Chrome browser:
if you are using Google Chrome to run the agent console, be sure to configure Chrome to deliver alert notifications as follows:
1) Disable Tab Freezing
When Tab Freezing is on, Chrome will lesson the available bandwidth available to tabs in the background and give your active tab the majority of bandwidth available to your computer. This is especially the case if you are on high-bandwidth websites like YouTube, Netflix, etc.
In order to allow Velaro to run on a background tab, disable Tab Freezing in Chrome. Here is an article with more information: https://www.tenforums.com/tutorials/146276-how-enable-disable-tab-freezing-google-chrome.html
2) Enable Velaro Alerts in Chrome
b) You may need to ensure Chrome is allowing the alerts to come up. You can find more information about that setting here: https://support.google.com/chrome/answer/3220216
3) Allow Autoplay of Alerts in Chrome
A Velaro alert needs to play automatically, without an action taken by the agent. To enable automatic alerts, Go to chrome://flags/#autoplay-policy and select "no user gesture is required" Need more specific instructions on how this works
Related articles